Setting up your Developer Account
This section will guide you to create your Holoboard developer account at the Holoboard Developer Control Panel.
In order to build any application using the Holoboard SDK, you have to first create a developer account on the Holoboard Developer Control Panel where you can generate and manage your Developer API Key(s) that you will require to develop any application for Holoboard.
Your developer account is linked to the unique serial number of your Holoboard device. Find the sticker similar to the one shown below at the bottom side of the Packaging Box in which you received your Holoboard. The serial number is highlighted in

red

in the image below.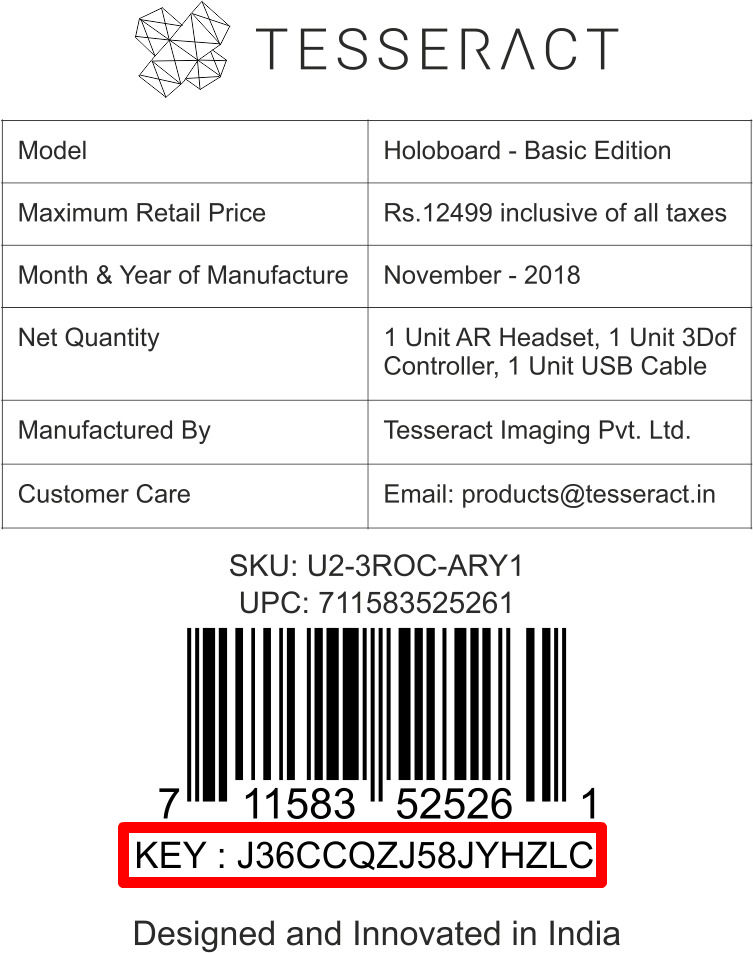 Note down the 16 character unique key printed on this sticker and keep it handy for the next step.

Go to the Holoboard Control Panel.

Click on the Sign Up tab on top as shown below and enter your details.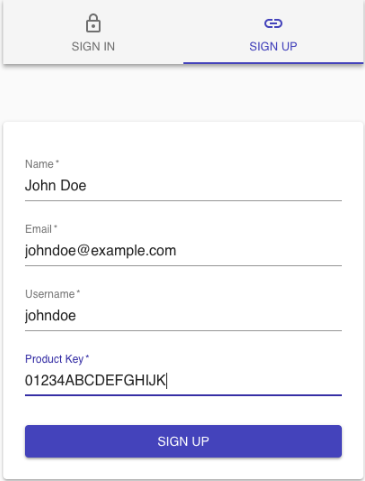 Enter the 16 character Key noted above in the Product Key field.

Click on Sign Up. Your login credentials will be sent to the email ID entered in the sign up form.
You are all set to develop your first application for Holoboard!